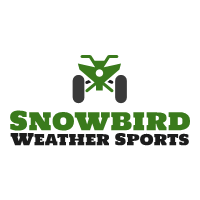 Lookbooks are a great way to add a human element to fabric; a face to a name – so to speak. They can give you a reference to how certain items fit and often times an applicable setting. For our Spring and Summer Lookbook we focused on lifestyle garments, the fringe fabrics that bridge the gap between our 9-to-5 lives and our incessant need to explore.
This approach showcases a more stylized aesthetic that is drenched in color and laced with pattern details in a cross-pollination of brands such as RVCA, Patagonia, Pendleton, The North Face, Roark Revival, Vans, Vissla, Ray-Ban, Birkenstock and more. These looks have more in common with happy hours, BBQ's, craft beers and day hikes than they do with backcountry exploration, skiing, snowboarding or charging to the summit Mt. Hood. Yes, casual does exist in our vocabulary and we are having a little fun exploring the lives we lead "in the mean time."
Below are some looks you'll find…
Everyone, meet Phil. Phil is a good guy. Here he is wearing the Vissla Waves Of Wheat Shorts, Roark Salem Alekum Sweater, Electric Quebec Hat and Emerica Reynolds Cruiser LT Shoes. This is a great look that helps facilitate the transition from river float to porch powwow.
We turn to the lovely Mae for a look that includes the Burton Snipe Jacket, D'Blanc Sonic Boom Sunglasses and Element Hana Wallet, and she wears it well. A stone cold stunner, this look puts the sass in class and pairs well with a mai tai outside.
Passing the baton to Felicia in this delightful ensemble the introduces the Billabong Sol Shining Dress to the Ray-Ban Round Metal Sunglasses in a union that is sure to set the red carpet ablaze. Oh dear! I don't think this outfit needs an excuse to walk the streets. It'll make itself at home wherever it sees fit.
We'll wrap up this preview with Buck in an outfit that really ties the room together. This classic look features the Brixton Memphis L/S Woven Shirt, Volcom Weird Trip Tee, Matix Gripper Denim and The Palmer Hat from Coal. This piece runs wild in the urban setting and will most likely be found causing a scene in a local brewery somewhere… I mean that in the best way possible.