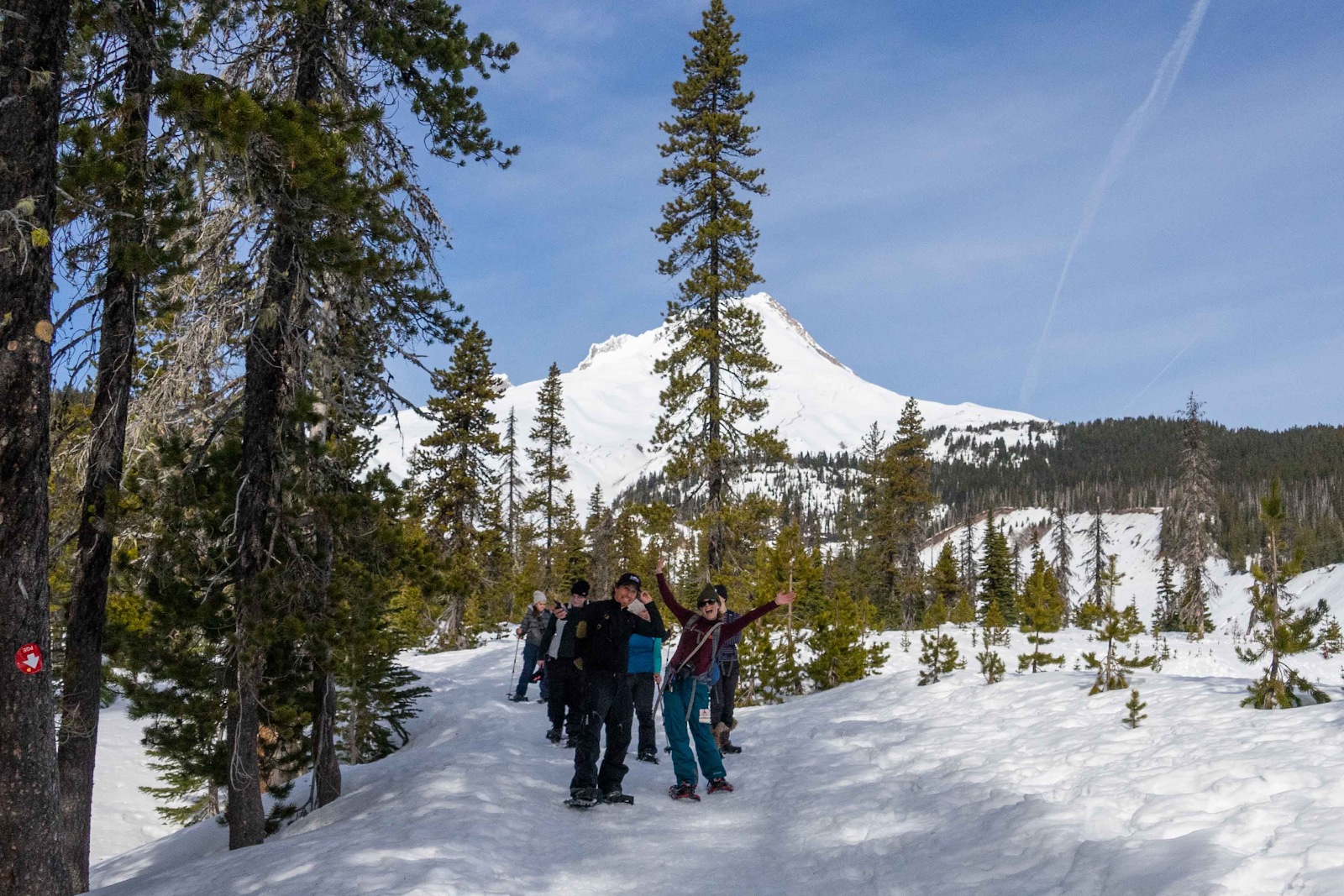 The Children's Cancer Association (CCA) wholeheartedly believes in the power of joy. They have several programs at no cost to bring happiness into cancer-stricken children and their families. This past January, the CCA had a snowshoe and sledding event. One of our staff, Helena, volunteered to help out with event.
CCA's snowshoe trip was hosted at Mt. Hood in Oregon. The sun was shining, the skies were clear, and the green trees contrasted nicely against the snow. After a quick lesson on how to put on and walk in snowshoes, the group headed over to tackle the trail at White River Pass.
After a loop around White River Pass, everyone was tuckered out and ready for lunch. People laughed and shared stories, and the kids were able to leave behind the stress and just focus on being kids. S'mores were shared around a fire and when it was announced that the last event would be sledding, people were scrambling to grab a sled.
Luckily, Helena had brought quite a few sleds and many were able to seat up to three people. The sledding was a hit among the kids; they considered it a highlight even better than the s'mores.
The impact the snowshoe trip had on the children is monumental. The event was a way for cancer-stricken children to enjoy and connect with Mother Nature, using all the senses. The crunching snow underneath the shoe, the roar of the wind dancing in out of tree branches. Crisp air invigorating the mind and cold hands covered in sticky marshmallow. Hearts pumping hard from the exhilaration of sledding too fast. It all embraces what being young is all about: new experiences. This is the kind of therapy a hospital can't provide. Modern medicine is amazing, but the memories and relationships created will leave its rosy-hued imprint on these children forever.