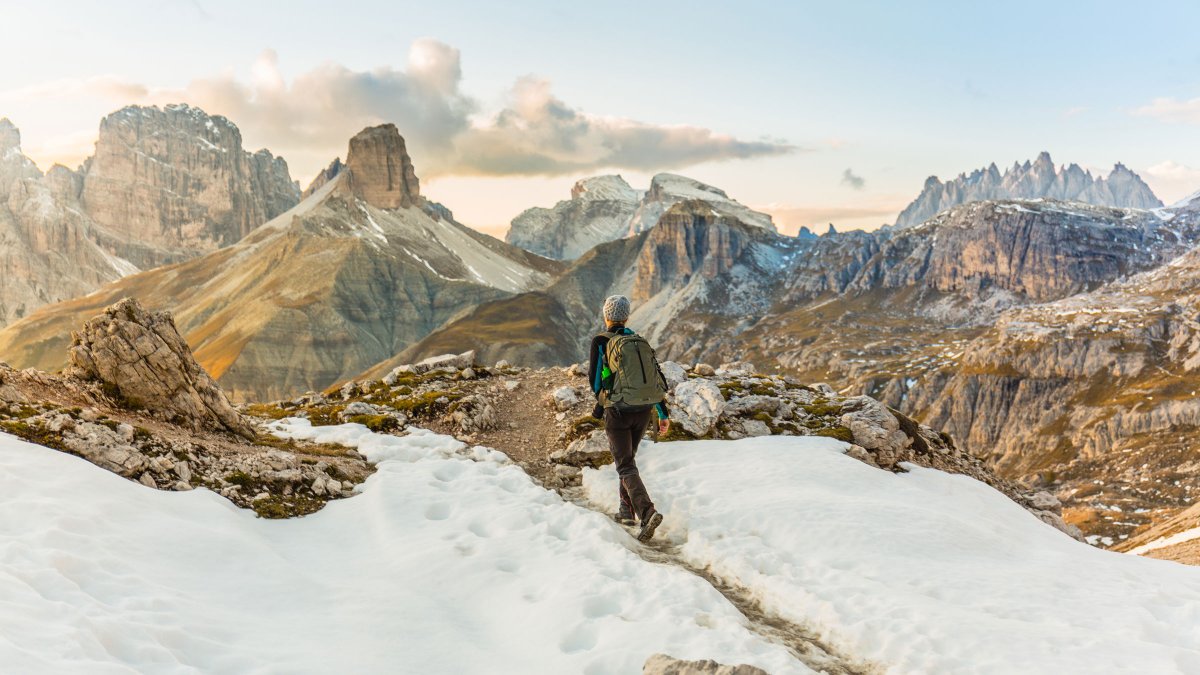 This is the sweet-spot price range. Spending between $100 and $200 will get you a quality gift that is guaranteed to be appreciated without being too heavy on your wallet. If you're looking to spend a little less, check out our under $100 and under $50 gift guides.
Keen Men's Glenhaven Sneaker Mid ($130)
(Courtesy Keen)
These are not the oversized toe-box Keens you're used to. New this fall, these mid-height lace-up sneaker boots combine city performance with an outdoor silhouette. Premium leather and a breathable lining keep you stylish, cool, and comfortable no matter where you go.
---
Electra Commuter Helmet ($130)
(Courtesy Electra)
Featuring MIPS technology for extra protection and a Boa closure to help dial in the fit, this is one of the most stylish and comfortable commuter helmets we've ever worn.
---
Brooks England New Street Briefcase ($172)
(Courtesy Brooks England)
An evolution of the classic briefcase, the New Street is designed to go from the bike to the office and beyond. It's made from durable, waterproof materials with reflective details and a padded laptop sleeve.
---
Shit That I Knit Beanies ($125)
(Courtesy Shit That I Knit)
Warm, stylish, and hand-knit in Boston, Massachusetts, these beanies make a statement. As of this fall, they're now available in men's styles.
---
L.L.Bean Quick Pack Folding Picnic Table ($149)
(Courtesy L.L. Bean)
Portable, lightweight, and rugged, this folding picnic table is the ultimate in convenience. Bring it camping, on a picnic, or to a backyard barbecue. It folds into a small briefcase with handles that make it easy to carry.
---
Bose SoundSport Wireless Headphones ($149)
(Courtesy Bose)
With no wires in the way, Bose SoundSport wireless headphones keep you moving with powerful audio and soft silicone tips designed for comfort and stability.
---
Pendleton Yakima Camp Blanket ($139)
(Courtesy Pendleton)
Made from a soft blend of wool and cotton, which provides comfort both indoors and out, this twin-size blanket offers plenty of warmth and coverage.
---
Snow Peak Titanium Flask ($150)
(Courtesy Snow Peak)
Pack your favorite beverage in the light, strong Snow Peak titanium round flask. Its two-ounce weight and six-ounce capacity provide the ultimate in portability. Titanium is one of the lightest, strongest metals on earth and very inert, making it one of the best metals for flasks. It produces no off metallic flavors, preserving the taste of any scotch or whiskey.
---
TRX Pro 4 Workout System ($187)
(Courtesy TRX)
No need to lug weights to get your strength workout in. The lightweight Pro 4 system makes it easy to get stronger right at home or when out of town.
---
Filson Women's Scout Flannel Shirt ($115)
(Courtesy Filson)
If you're going to gift someone a flannel, it should be from a heritage brand like Filson. The Scout is supersoft and warm but not overbuilt.
---
Patagonia Nano Puff Jacket ($199)
(Courtesy Patagonia)
Many fancier jackets have been designed since the Nano Puff was first released more than a decade ago, but there's a reason we keep wearing this one. It fits great and is filled with synthetic insulation, so you can use it as a layer for skiing, but it looks good enough to wear day to day.
---
Patagonia Black Hole 60L Duffel ($129)
(Courtesy Patagonia)
The Patagonia Black Hole 60L swallows up more than its appearance suggests. It has a padded bottom to protect breakables and an extra zipper pocket for small items. Take it boating or on a road trip—the Black Hole repels water, has shoulder straps, and can be lashed down at the corners.
---
Keen Women's Elsa II Waterproof Boots ($120)
(Courtesy Keen)
Waterproof and lined with wool, these boots are cozy and warm but have a sneaker-like fit. They're all the protection you need without the heft of traditional winter boots.
---
Tortuga Setout Travel Backpack ($199)
(Courtesy Tortuga)
This pack will make you want to ditch your rolling luggage. The Setout has a wraparound zipper that allows you to to open it like a suitcase, but it carries comfortably like a backpack.
---
Alterra Organic Cotton Sheet Sets ($160)
(Courtesy Alterra Pure)
These sheets are made from 100 percent certified organic cotton—and they're damn comfortable. Alterra Pure goes beyond organic by verifying organic content at the fiber and finished stages, paying fair trade wages, and operating an eco-friendly LEED-certified factory.
---
Smartwool Men' s Smartloft 60 Shirt Jacket ($200)
(Courtesy Smartwool)
The Smartloft 60 shirt jacket uses lightweight 88 percent recycled-wool insulation to provide packable warmth that's breathable and insulating even when it gets wet. It may not know if it's a shirt or a jacket, but we know it will make winter adventures much warmer.
---
Giesswein Tahoe Slippers ($141)
(Courtesy Giesswein)
The Tahoe is an indoor/outdoor wool slipper that is naturally water resistant and controls the temperature of your feet. It's adjustable for a comfortable fit and features a removable cork-latex footbed with suede lining.