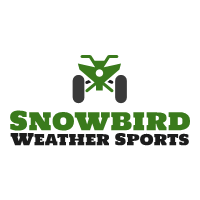 It's finally here. The mountain has opened. Now is the time to prep for an epic season. The first thing you're going to do is try to find all of your gear. Which bag has your gloves in them, how about your goggles and base layers. Is your jacket and pants stashed in your pack or are they in the closet. Once you pull out all your gear it's time to check it out. Do your base layers look good or do they have a blow out? Maybe it's time to get new ones. Are your gloves in working order? A lot of times the leather on your gloves will dry out. You can recondition them with Hestra Leather Balm or Nikwax Glove Proof . Speaking of Nikwax, you will want to reapply the water repellent coating on your jacket and pants. I use Nikwax TX Direct Spray On. It's easy to use, just spray it on. It works every time. You will probably need new socks. I don't know about you but my dryer consumes at least three or four a year. A goggle check is a must. Did you step on them? Are the ventilation holes still protected with foam? Is the lens scratched? By the way, don't use the squeegee thing on the thumb of your glove to wipe your goggles. It's bad for your lens. Alway use a chamois or the bag that came with your goggles. I don't know why they put those things on the thumbs of gloves and mittens. It's probably collusion with lens companies and glove companies. Oh, and you should probably buy a new beanie. You deserve it.
The next thing you should do is pull out your skis and or snowboard and your boots. Is everything in working order. If not you should bring it down to the shop for possible warranty consideration. The warranty guy is amazing. Go to Amber, she's the best. She will write you up. Brenden is O.K., but his handwriting sucks. Next you should check your edges with your fingernail. If you feel any burrs you should have them sharpened. If the base of your skis and snowboard is a little white you need a wax. You should probably get a wax anyway. Some wax their boards every time they ride. If you want to do it yourself we have everything you need. You can come on down and have one of our expert technicians look at your board or skis and they can tell you what needs to be done. We can test your ski bindings with our electronic binding tester to make sure they are safe. Yes, electronic binding testers are a thing.
The consensus around the shop is that the most important thing for getting ready for the season is snacks. Jen likes to make her own trail mix. Michael is a die hard Clif Bar guy. Chuck likes beef jerky. Andrew likes Milky Way bars, but he warns the structural integrity is not great, so if you fall you will have a mess. So to err on the side of caution he suggest Snickers. The peanuts shore up the rest of the bar. Now if you have read my other blogs you know I am opposed to Snickers. I just don't like nuts in my candy. There you have it. Some great tips for the start of the season. Oh, and don't forget to buy a Sno-park pass.