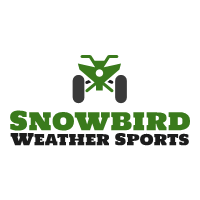 The first time I heard of Mount Saint Helens was when I was 10 years old. It had just erupted and my family and I were getting ready to move to Seattle from Detroit, Michigan. It was both excited and frightened. The wild west coast was something with mountain ranges and oceans and erupting volcanoes.
Twenty years later I was living in Portland when I first climbed Mount Saint Helens. My friend Jim and I drove to Cougar, Washington, and went to the local bar and grill where they held a lottery for permits to climb the mountain. Nowadays you can go online a purchase the permit; ahh technology. We won the lottery, got our climbing permits, and slept the night in his Jeep, which sucked because Jim neglected to tell me snores a water buffalo.
Now I don't know if water buffalos snore, but I imagine that if they did they would sound like Jim. The next morning we headed out on the trail with spirits high. The hike was about 5 miles and gained 4,500 feet. The trail wove through the woods until we got to a huge field of boulders. Hopping from boulder to boulder for awhile it finally thinned out.
Next came the pumice and ash. It was slow going. You would take one step and slide back half a step. It was overcast and snowing. We kept going for what seemed like an eternity. Suddenly we pushed through the clouds and it was bluebird sky. It was a gorgeous day on top of the mountain. We could see Jefferson, Hood, Rainier, and Adams poking out over a sea of clouds. We sat for awhile soaking in the view and headed down. Looking back it was one of the best days of my life. I highly recommend it.
Recently I was talking to two guys from the shop, Andrew and Dan, who climbed Mount Saint Helens back in June. Both moved to Portland a few years ago from New York state. They didn't know each other, but weirdly attended the same college. Andrew has been snowboarding since he was 8 years old. He loves pizza. His favorite topping; just cheese. He's a purist. Dan has been skiing since he was 5 and snowboarding since he was 13. His favorite food; chicken wings. Favorite sauce; the time-honored Hot Buffalo. Another purist. Pizza and wings. Classic New York.
They camped overnight and hit the trail at 4:00 am. They took the Worm Flows Route which is almost 11 miles and ascends nearly 5,700 feet. Andrew was using his Arbor Coda Splitboard with Burton Hitchhiker bindings. Dan was skiing on Rossignol Soul 7 HD Skis and Marker F12 Tour EPF Bindings. Dan actually hiked up in his Rossignol Alltrack Pro 120 ski boots. They both had Dakine Heli Pro 24L Backpacks loaded with water, snacks, shovels, avalanche probes and Pieps tranceivers. The ascent took them about 6 hours. They were on the summit by noon. It was perfect weather. Blue sky all around. They hung out awhile drinking it all in and then came the fun part. The descent.
They took their time enjoying the ride down. It took them about and hour and a half to cover about a 4000 ft. descent. For both of them it was their first real big mountain. They both said they had the time of their lives. Cheers Gentlemen.