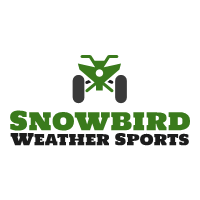 Winter is rapidly approaching. I can already feel that familiar nip in the air. Thoughts of snow falling and pumpkin spiced lattes.
Actually, I don't think I've ever had a pumpkin spiced latte. I'm more of a white mocha guy.
As the season approaches and the mountain calls here are some new outfits you might want to check out. We've got new gear coming in daily.
Strafe is a new and exciting brand that we just started carrying. Daniel is wearing the Strafe Exhibition Jacket with the Strafe North Woods Bib. And to top it off he is sporting a Cole The Stanley Beanie
And for you ladies, Kayla is decked out all in Volcom from top to bottom. A stylish Volcom Argentina Beanie for the noggin and to keep warm up on the mountain she's wearing the Volcom Shadow Insulated Jacket. With an air of style and function the Volcom Species Stretch Pants fit great and give her the ease of movement to take deep turns in the powder. Looking good in the lodge, looking good on the hill.
This defiant outfit is totally Volcom. Daniel is sporting the Volcom L Gore-Tex Jacket coupled with the Volcom Roan Bib Overall. To keep his head, neck and face warm with a little incognito camo the Volcom Travelin Hood Thingy is just the ticket.
On the more demure side Kayla is wearing the warm and toasty The North Face Garner Triclimate Jacket with the The North Face Freedom Pant . To round it all out the The North Face Tech Glacier 1/4 Zip is a great moisture wicking baselayer.
Let's not forget the crumb crunchers. We affectionately call our mannequin model little Jimmy Lipper. We didn't have any 8 year old employees we could grab for the photo shoot. Nuts to those pesky child labor laws. To keep the cold at bay, but still looking cool little Jimmy is wearing an ensemble of The North Face and Orage.
Gone are the days of layers upon layers of clothing to keep warm until you look like Randy, Ralphies little brother in The Christmas Story. I got a Red Rider B.B. Gun for Christmas when I was ten and never shot my eye out. I did shoot my friend D.J. in the head during the great B.B. gun war of 1992 when we were kids. But that's another story.
Back to Jimmy. He is wearing an Orage Kids Comox Jacket with the Orage Tarzo Pants. Underneath it all is the The North Face Glacier 1/4 Zip Fleece. And on top of his silver little melon is a The North Face Youth Bones Beanie. Winter is almost here. So come on down and do a little shopping. You won't regret it.